If you work with QuickBooks (the desktop version) you know that it is intimately intertwined with Microsoft products. There are advantages to this, but also many disadvantages. I'm wondering how this is going to work out as our industry evolves over the next few years. Let's take a look at some of these issues, and talk about a few upcoming changes that have been announced by both Intuit and Microsoft, including Windows 8.
QuickBooks and Microsoft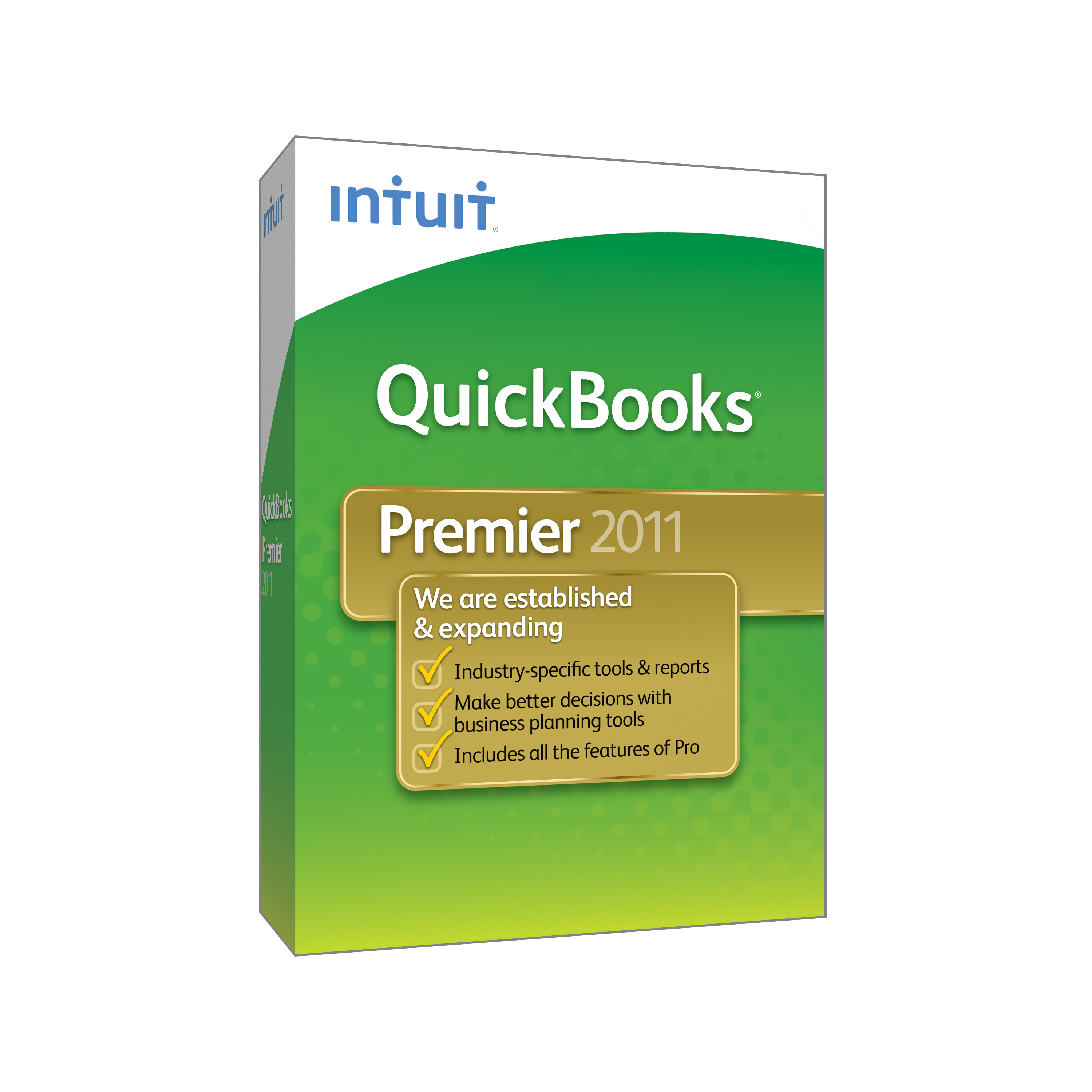 QuickBooks Desktop has many "hooks" with Microsoft products. For example:
Microsoft Word integration in the Invoice Letters feature.
Microsoft Excel integration for importing and exporting list information, and exporting reports.
Microsoft Outlook integration for emailing invoices (etc.).
Microsoft Internet Explorer integration for interaction with web based features such as Intuit PaymentNetwork, Intuit Payment Solutions, and

many

other features.
In most of these cases you have no alternative to Microsoft tools. You can't substitute Open Office for Word or Excel. You can't substitute Firefox for Internet Explorer. QuickBooks forces you to use the Microsoft tools (emailing is an exception to this).
Close integration of a Windows desktop application with Microsoft Office was a major emphasis of Microsoft in years past. They made it very easy, from a programming standpoint, to use Microsoft Office tools to perform many tasks, such as rich text editing (Word) or spreadsheets (Excel). If you were a software developer and you wanted a Microsoft Compatible logo on your application, you were pushed towards close integration. However, the software industry has moved beyond that approach to a more open form of collaboration. Unfortunately, the QuickBooks Desktop integration with Microsoft tools is woven tightly into the software, and it will be hard for them to break free.
Keeping Up To Date
As we have found over the past year or two, Intuit has had a hard time keeping up with changes in Microsoft technology.
How about Microsoft Office compatibility? Office 2010 was released to the public in June 2010, but to this day QuickBooks still has compatibility issues with it. Certainly, Intuit is working on making things better, but as we talked about in our article on QuickBooks 2011 and Office 2010 Compatibility, there are still issues. I'll give Intuit a break on compatibility with 64 bit Microsoft Office – even Microsoft recommends that people use the 32 bit version if you don't want compatibility problems with LOTS of software. However, even a year after the public release of Office 2010 we still see some compatibility issues.
How about Internet Explorer? As we talked about in our article on QuickBooks and Internet Explorer 9, the latest release of Internet Explorer creates some compatibility problems with some QuickBooks features such as the Loan Manager, which are hard to get around. Again, I'll give Intuit a bit of a break on this, as I've found other issues with Internet Explorer 9 and other products.
Even though I'll cut Intuit some slack on the issues that Microsoft has created for compatibility, the fact remains that QuickBooks doesn't allow you to use other options to get around these compatibility problems.
QuickBooks and Old Technology
QuickBooks desktop is an old product based on old technology. It is hard to move a large, complicated program like an accounting product forward as operating environments change (I know, ask me about my move from DOS to Windows with my former software company). Sure, there have been a number of improvements in recent years, but the core technology is still old.
In 2006 QuickBooks moved from an older database technology to something more up to date – but it is still a desktop database that they have locked down tightly.
In 2008 Intuit  introduced the Intuit Partner Platform (IPP) as a new web programming interface. Your data is replicated to a "cloud" data store. However, this method relies in part on a very old and antiquated programming interface that makes things slow and difficult, and that requires some older programming methods to access (internally – the IPP programmer doesn't see this). This approach has taken a long time to become useful, and is still going through some growing pains. Have you worked with "Sync Manager" much? Do you have multiple "profiles" in the Intuit App Center? I'm still struggling with getting this to work right. Intuit is working on improving the situation, and they've come a long way since the initial releases, but there are still complicated issues here AND it is still relying on your old desktop application.
Although there are many new features being added that present themselves with newer interfaces, newer technology (web apps, mobile apps, etc.) – it all comes back to your QuickBooks desktop product and old technology from prior decades.
Microsoft is Moving Forward
We've seen how QuickBooks relies on Microsoft technology. We've seen how Microsoft advances have impacted QuickBooks. How about the future?
Have you seen Microsoft Office 365? They are beta testing this now. Office apps, but web based. If you move to this and use it instead of Office on your desktop, what will that mean for QuickBooks? So far, I've not been impressed by it, but then everyone knows that I'm a desktop guy. But if you buy into this approach, you still need a desktop copy of Microsoft Office  if you want to work with QuickBooks.
How about Microsoft Windows 8? I'm still just getting used to Windows 7 myself. We probably won't see that THIS year, but it is reasonable to assume that we will see this in 2012. Microsoft talks about a two to three year cycle on these things, and Windows 7 was a 2009 release. Here is an article with a video that shows some prototypes using Windows 8 – sure starting to look a lot like what I'm seeing on my iPad and other devices. If you watch this you'll see that they still have allowances for the "old" way of running things – so QuickBooks should still be covered. However, as we saw when we moved from Windows XP to Windows Vista, compatibility with older programs is not guaranteed.
Will Intuit be able to keep up with these kinds of changes? The longer that they rely on the "legacy code" of the current QuickBooks desktop product, the harder it is going to get.
Intuit is Moving Forward
I don't want to paint a picture that is all doom and gloom. Intuit isn't sitting still – there are a lot of great innovations coming out that we'll talk about soon.
Intuit clearly has a focus on "mobile" applications and taking advantage of the current shift in programming technologies and access methods (or "platforms", if you like) that we are seeing. I've written about managing Intuit payroll from your iPad, for example. I'll have an article on some new developments in Intuit GoPayment as soon as I can get the card reader working (my problem, not theirs). There are a lot of wonderful apps being developed that can leverage your QuickBooks desktop product and bring you into the new world of mobile accessibility.
We do have their IPP initiative, to bring your desktop financial database out to the Cloud. I've been fairly critical of the IPP initiative in the past, but things are starting to move forward and issues are being resolved. It has taken some time, but with the announcement of Intuit Anywhere (Note 8/2013: Intuit has dropped this name and the website for the announcement). For those of you who aren't really familiar with the IPP interface, or programming, it might be a bit difficult to determine what exactly this announcement is about. Let me make it very simple – Intuit is learning that the IPP programming interface was complicated to use by developers, and so they are coming out with a newer way to let web programmers easily access your QuickBooks desktop data. It is still IPP, but they are making the programming task easier. I like the concept, we'll see how well it works. This is still a beta product and we won't start seeing anything using this until later in the year, possibly the Fall or even later.
We Still May Suffer
I'm afraid that as long as we are using the QuickBooks desktop product, when Microsoft makes big changes we'll suffer through further incompatibility issues. QuickBooks desktop is tightly connected to older Microsoft technologies. QuickBooks Online isn't a full featured product with all the support that you see for the desktop product. All the Mobile and Web products are still relying on a connection to your desktop product. I believe that until Intuit makes a clean break from the QuickBooks desktop product, something like what Xero does, we'll continue to suffer when Microsoft makes changes.
That doesn't mean that I'm ready to get rid of QuickBooks Desktop, though! No online product has the breadth of support that QuickBooks has. Books, blogs, webinars, add-on products, college classes and support groups are all well developed. Online and cloud based apps may be the future, but they have a ways to go before they completely replace the desktop.